INSCRIPTIONS N&T Intensive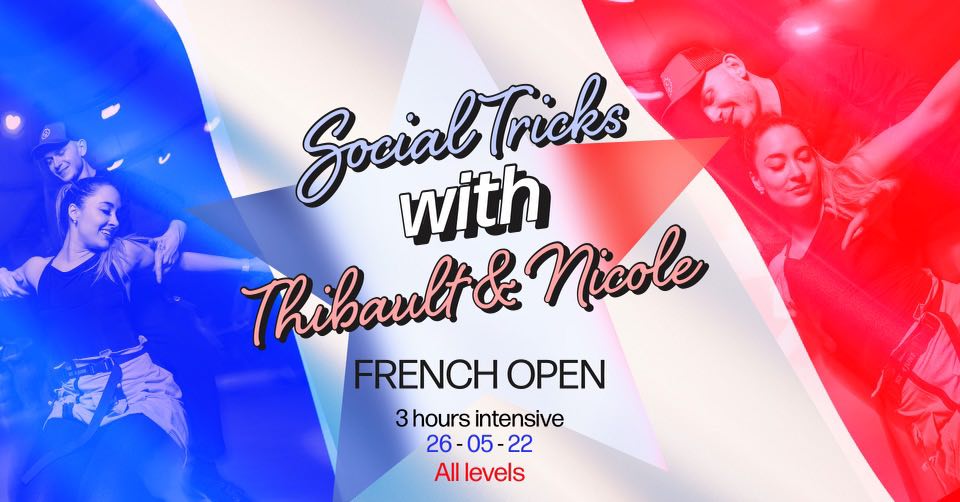 « Social Tricks »
Cet intensif portera sur l'apprentissage des différentes formes de communication que nous utilisons en WCS. Travail sur la façon dont nous connectons entre leader & follower, de manière à créer ensemble de jolies power moves, un flux créatif et de superbes tours / tricks sur la piste de danse.  
Apprendre à gérer tous types de connections pour être capable de créer avec n'importe quels danseurs.
Ce sont de belles compétences à avoir pour des danseurs de social, comme de compétition.
« Social Tricks »
This intensive will be about learning the different forms of communication we use in WCS.
Working on how we connect between leader & follower; so that we can create great power moves, establish creative flow, and fun tricks on the dance floor.
Learning to manage all types of connections to be able to create with any dancer.
This is great skills to have for both social and competitive dancers.